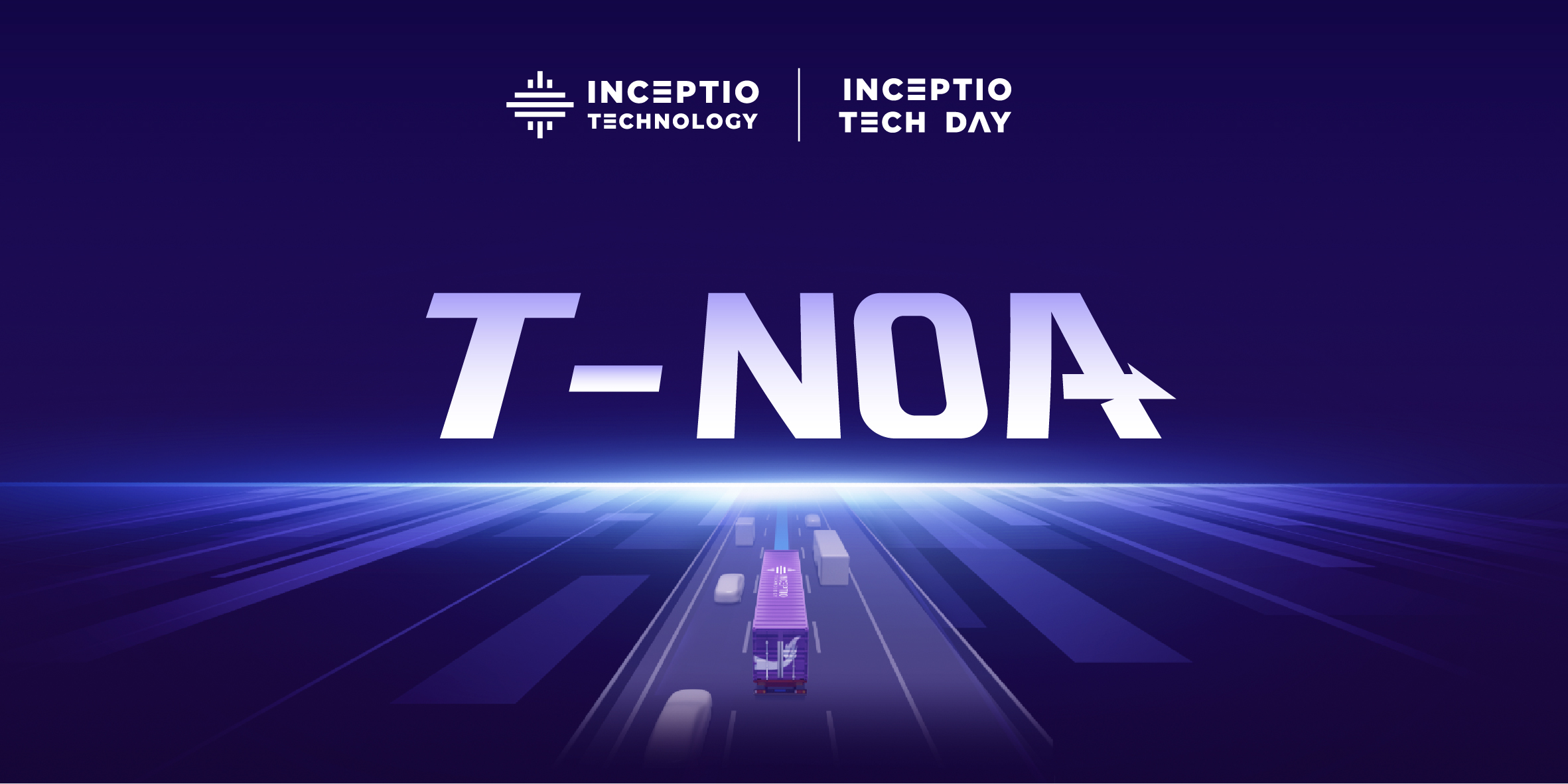 Inceptio Technology Announces New Orders for Heavy-duty Autonomous Trucks Equipped with its Truck Navigate-on-Autopilot Feature
2023-08-29
Truck orders confirmed in new strategic collaboration agreements with STO Express, ZTO Freight, and Deppon Express 

Company also forms partnership with China Pacific Insurance Co. to develop insurance products tailored to the autonomous truck industry 

New study shows Inceptio autonomous trucks generate 98% fewer collision warnings than human-operated trucks 

Inceptio autonomous trucks surpass 50 million kilometers of accident-free driving on China's highways 
SHANGHAI, Aug 31, 2023 /PRNewswire/ -- Inceptio Technology ("Inceptio," or the "Company"), China's leading developer of autonomous driving technologies for heavy-duty trucks, today announced new agreements with major logistics and insurance partners, shared key data points from over 50 million kilometers of accident-free autonomous driving, and showcased the core technologies that power the Inceptio Autonomous Driving System's Truck Navigate-on-Autopilot (T-NOA) capability. 
At the Company's second annual Tech Day in Shanghai, Inceptio announced new procurement and strategic collaboration agreements with major logistics companies STO Express (SZSE:2468), ZTO Freight and Deppon Express. As part of these deals, STO Express has ordered 500 Inceptio autonomous trucks jointly developed with Dongfeng Commercial Vehicle (DFCV) and ZTO Freight has ordered 200 Inceptio autonomous trucks jointly developed with Sinotruk. Inceptio also announced a cooperation agreement with China Pacific Insurance Co., Ltd. (CPIC) that aims to develop innovative new insurance products tailored to autonomous heavy-duty trucks. 
During the event, Inceptio presented the results of two new joint studies confirming the significant safety and driver experience benefits enjoyed by operators of Inceptio autonomous trucks:
Inceptio and CPIC jointly released the industry's first annual insurance data safety report, which found that Inceptio's trucks perform 75-99% better than human-operated trucks across a range of safety indicators. In particular, Inceptio trucks registered just 0.1 collision warnings per 100 kilometers, which is 98% fewer than human-operated trucks. 

Inceptio and a team of academics published a pioneering report monitoring truck driver fatigue levels on 134 trips covering nearly 120,000 kilometers of commercial operations. The study found that Inceptio's human safety operators experienced 35% less physiological fatigue and 11% less psychological fatigue than conventional truck drivers. 
These study results demonstrate that Inceptio autonomous trucks are delivering on the four key value propositions they offer heavy-truck operators: superior safety, reduced labor costs, improved driver experiences, and better fuel efficiency. From 50 million kilometers of commercial operations, Inceptio's partners have realized labor cost savings of 20-50% and fuel savings of 2-10%. 
Inceptio autonomous trucks come equipped with the T-NOA feature, and receive regular over-the-air (OTA) updates as the Inceptio Autonomous Driving System improves itself. Inceptio's T-NOA feature offers 100% coverage of China's line haul network and Inceptio already has commercial business covering 70% of that network. Three core elements enable this technology: 
End-to-end network with safety guardrails: the traditional autonomous driving software stack with discrete perception, prediction, planning, and control modules is being replaced by an end-to-end network that is both smart and reliable. Keys to this novel network are 1) guardrails to ensure the reliability and safety of network output; and 2) an efficient occupancy grid map-based representation with significantly reduced computing power and memory consumption. 




Inceptio Super Driver: a vast trove of real-world driving data has been used to train a customized large-language model dubbed TruckGPT, allowing Inceptio's virtual intelligent driver to surpass human drivers' decision-making ability in a wide range of scenarios. 




Inceptio Autonomous Truck Platform: includes a next-gen autonomous driving control unit (ADCU) designed for heavy-duty trucks and suitable for long-distance use in harsh conditions with weak wireless signals; software with unique features that significantly enhance development efficiency and can be adapted to new vehicle models in just 9-12 months; and truck electrical and electronic architecture (EEA) with new features including full modularity with decoupling of software and hardware, facilitating efficient upgrades. 
Inceptio founder and CEO Julian Ma said: "After another year of hard work and momentous achievements, we couldn't be more excited to share Inceptio's progress with the world. We are truly proud of the great strides we have made to commercialize our technology, making nearly 50,000 trips on 340 routes for more than 100 freight and logistics customers. 
The new orders we announced today represent a huge vote of confidence from our valued partners STO Express, ZTO Freight, and Deppon Express, which have all experienced the benefits of our technology first-hand. And through our new alliance with CPIC, we are developing insurance solutions that will help accelerate the mass adoption of autonomous trucks even further. We look forward to delivering s more mass-produced L3 autonomous trucks to our partners in the near future as we continue striving to make freight transport greener, safer, and more reliable." 
About Inceptio Technology 
Inceptio Technology is China's leading developer of autonomous driving technologies for heavy-duty trucks. Its flagship technology is the Inceptio Autonomous Driving System, a proprietary full-stack solution. Inceptio partnered with leading OEMs to roll out the industry's first mass-produced L3 autonomous trucks in late 2021. These trucks are operated by customers including Budweiser, Nestlé, JD Logistics, and Deppon Express across a nationwide line-haul logistics network in China. Inceptio is at the cutting edge of developing fully driverless trucks, and in 2022 became the first company to receive a public road-testing permit for driverless autonomous heavy-duty trucks in China. 
For more information on Inceptio Technology, visit https://en.inceptio.ai/