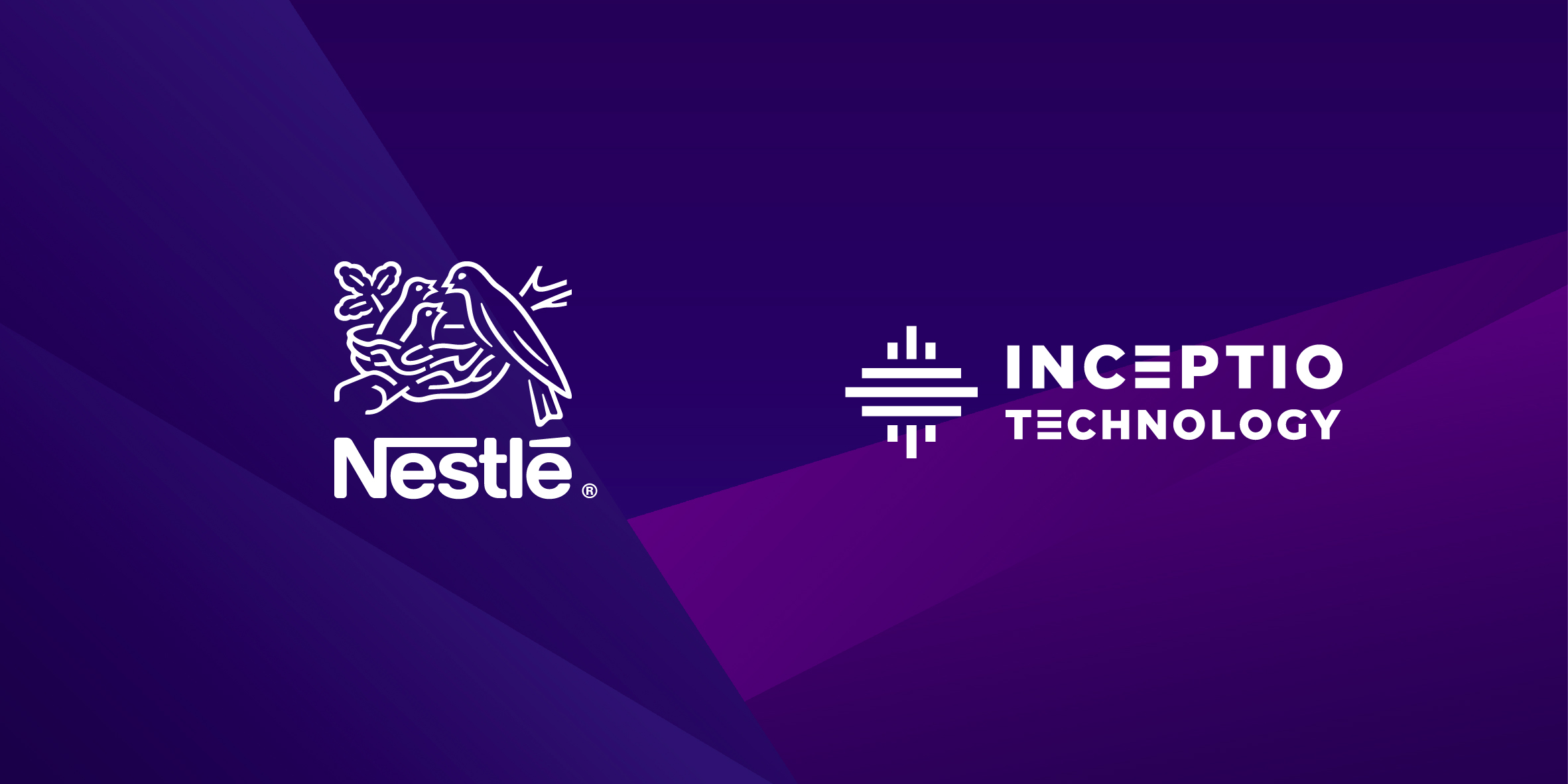 ECR Innovation Case Study | Nestle & Inceptio Technology: Applying Autonomous Driving Technology For More Comfortable And Safer Green Transportation
2023-03-03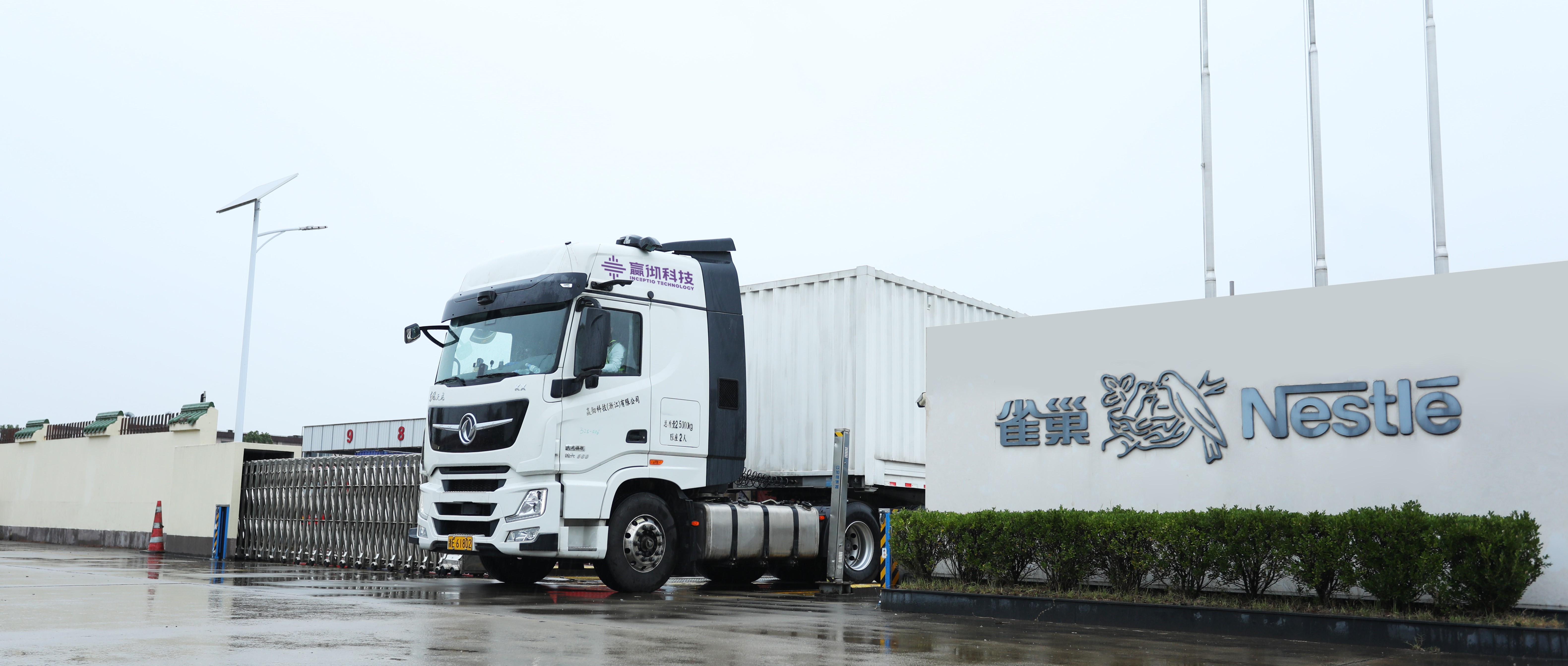 Background: 
As a company committed to responsible consumerism, Nestle collaborates with third-party logistics companies to deliver products to its customers over long distances. However, rising logistics costs, particularly fuel and labor expenses, have made it challenging to reduce prices further. To address this, Nestle recognizes the need to adopt new technologies and models to optimize its supply chain costs and enhance operational efficiency. 
Currently, the logistics industry operates on a small scale in China market, characterized by a low entry threshold and a decentralized transportation system, with numerous small fleets and individual service providers leading to serious homogenization. In this chaotic competition in the road freight market, logistics companies resort to overload transportation, long-distance transportation, and other means to lower transportation costs and gain a competitive edge. However, this approach poses significant risks to personnel, goods, and the transportation environment, such as overloading and driver fatigue. After conducting a thorough analysis of road freight accidents, Nestle and Inceptio Technology have discovered that the primary causes of accidents are related to driver factors and equipment factors. Aggressive driving and driver fatigue are the primary driver factors, while equipment factors mainly involve blind spots. 
Furthermore, due to the demanding workload, elevated safety risks, and lack of social status and welfare benefits for truck drivers, job satisfaction in the industry remains low. In response to this industry challenge, Nestle and its logistics service providers are committed to researching and developing new technologies and models that prioritize the safety of personnel and consumers while remaining customer-focused. They are continuously exploring ways to enhance service levels for customers and end consumers.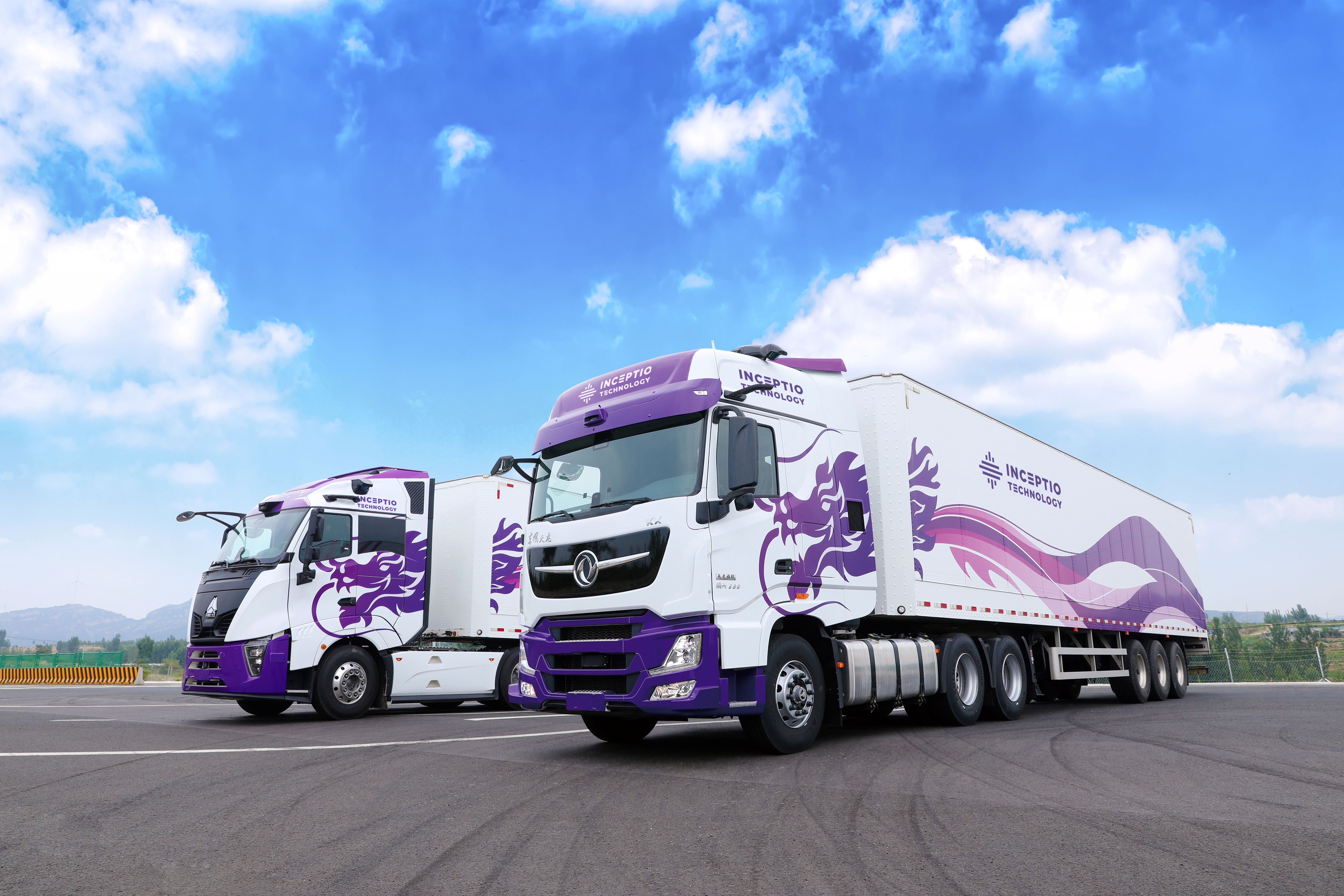 Summary of Solution 
Nestle and Inceptio Technology's collaboration to promote and implement autonomous driving technology in line-haul logistics is a noteworthy endeavor that leverages cutting-edge digital technologies like artificial intelligence, big data, and cloud computing to enhance traditional industries. This initiative has introduced novel approaches and strategies for companies to enhance cost efficiency and provide safe freight services. 
1.) How to improve efficiency 
From a dual-driver to a single-driver operation: Nestle utilizes Inceptio Technology's autonomous driving trucks, featuring the XuanYuan autonomous driving system. This is a cutting-edge, self-developed system that employs unique algorithms for heavy-duty autonomous driving, including Ultra Long Range Sensing  and Adaptive Robust Control algorithms. In practice, the truck can undertake more than 95% of the mileage via autonomous driving mode, greatly reducing the driver's workload while extending the working hours of a single driver under controlled conditions. To ensure driver safety, the vehicle includes an active periodic takeover mechanism and passive DMS fatigue detection and reminder mechanism. Additionally, the MRC emergency escape mechanism prevents accidents in case of emergencies. With stable single-driver operation within 1000 km, this system can replace a dual-driver operation while saving on labor costs. 
Furthermore, the Fuel-Efficient-Autonomous-Driving algorithms of Inceptio Technology's autonomous driving truck can control the vehicle's throttle, brake, and gear, as well as make autonomous driving decisions such as intelligent following, lane-changing, and overtaking. This enables fuel consumption to be reduced by 3-5% compared to ordinary diesel trucks, resulting in significant fuel savings. 
2.)How to improve safety 
Nestle and Inceptio Technology have implemented advanced safety technologies in the design of the autonomous driving truck. The project team adheres to the principles of positive development and functional safety, incorporating a variety of advanced technologies to ensure vehicle safety. These technologies include: 
    · Fully-Redundant Control-by-Wire chassis: redundant in the steering, braking, and power systems to ensure vehicle safety 
    · Automotive-grade L3/L4 hardware package:  sensor layout covering 360 degrees perception, including Lidars, millimeter-wave radars, and cameras with dust-proof and automatic cleaning functions 
    · A Human-Machine Interaction system that provides fully redundant human-machine interaction through various components such as the DMS driver monitoring system, a seat belt pretensioner, an autonomous driving mode switch, and central control interactive large screen 
    · A Cyber Security Management System with a defense-in-depth layout of six layers to resist potential attack paths in over 300 commercial vehicle application scenarios 
The autonomous driving truck effectively avoids safety accidents caused by factors such as aggressive driving, driver fatigue, and visual blind spots. With its 360-degree perception and ultra-long-range vision, it creates a safer road freight environment and has a faster reaction speed than human drivers.
Application Effect Evaluation 
Nestle and Inceptio Technology have joined forces to complete the whole-vehicle transportation task from Shanghai to Wuhan, covering a distance of 850 km, with a single driver using Inceptio's autonomous trucks. The route mainly consisted of highways, accounting for 98% of the total distance. The operation was launched on October 20th, 2022, and achieved a remarkable 95% of automatic driving mileage for the entire route. The driver was impressed with the comfortable driving experience and showed high expectations for the promotion of this technology. This successful operation has demonstrated the practical results of autonomous-driving technology and laid a solid foundation for expanding operations and application ranges while improving logistics transportation efficiency and cost control. 
1.)Cost reduction due to dual driver to single driver conversion 
The autonomous driving trucks developed by Inceptio Technology have the capability to smoothly transition from a dual-driver operation to a single-driver operation and maintain consistent attendance levels, even when covering a distance of up to 1000 km. This eliminates the need for an additional driver and effectively reduces labor costs. 
2.)Fuel savings 
As the fuel-saving algorithm is gradually optimized, fuel consumption can be reduced by 3-5%, saving 1-1.5 liters per hundred kilometers. Based on the average diesel price of 6.5 yuan/liter, and a vehicle driving 360,000 kilometers per year, compared with ordinary diesel heavy trucks, the annual cost savings can be 25,000-35,000 yuan. For logistics enterprises facing further profit squeezing, the application of autonomous driving technology undoubtedly can bring considerable profit space, and the demand for the application of autonomous driving technology in logistics enterprises appears even stronger. 
3.)Safety 
The Inceptio Technology's autonomous driving truck offers redundant human-machine interaction through various features like the DMS driver monitoring system, an autonomous driving mode switch, and a central control interactive large screen, light strips, voice reminders, a seat belt pretensioner, and vibration seats for auditory, tactile, and visual feedback. During operation, the ORD fatigue data shows that the fatigue level of the single driver is slightly better than that of the L0 dual drivers, and the collision warning frequency is about 60% lower than that of the L0 dual drivers. 
With the use of autonomous driving trucks, it is estimated that they can save around 7% of total costs. For the next, the jointed project team of Nestle and Inceptio Technology is planning to develop L4 autonomous-driving technology that can achieve uninterrupted driving for 24 hours, which can improve overall logistics transportation efficiency, resulting in an estimated cost savings of about 15%. The application and expansion of autonomous driving trucks can also make road transportation safer and more reliable, as about 95% of fatal motor vehicle accidents are caused by human factors. Moreover, continuous optimization can further reduce fuel consumption and assist in reducing carbon dioxide emissions, contributing to a sustainable green future. 
*ECR: Efficient Consumer Response