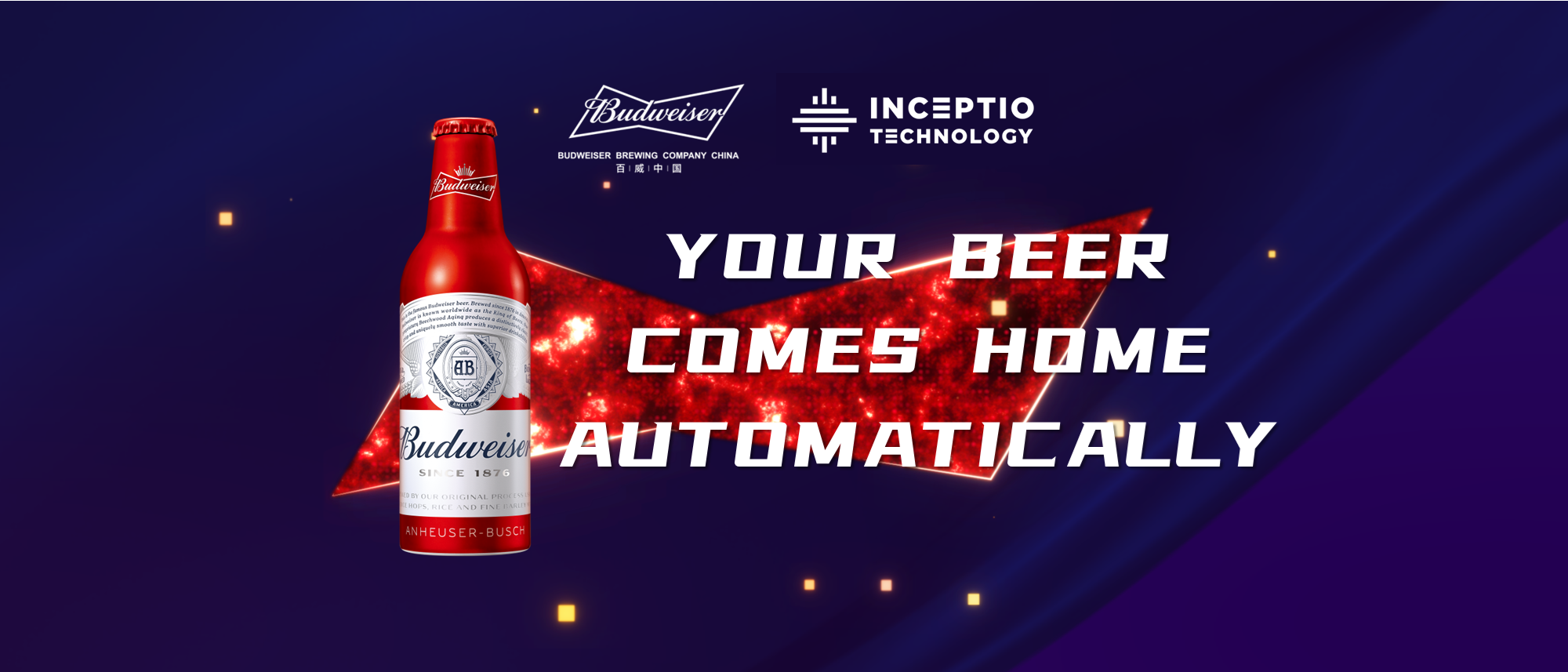 Inceptio Technology Achieved Strategic Partnership with Budweiser to Enable Green Logistics with Autonomous Driving
2022-12-22
On December 21, 2022, Inceptio Technology and Budweiser Brewing Company China officially signed a strategic partnership agreement on autonomous driving green logistics, to accelerate the low-carbon sustainable development.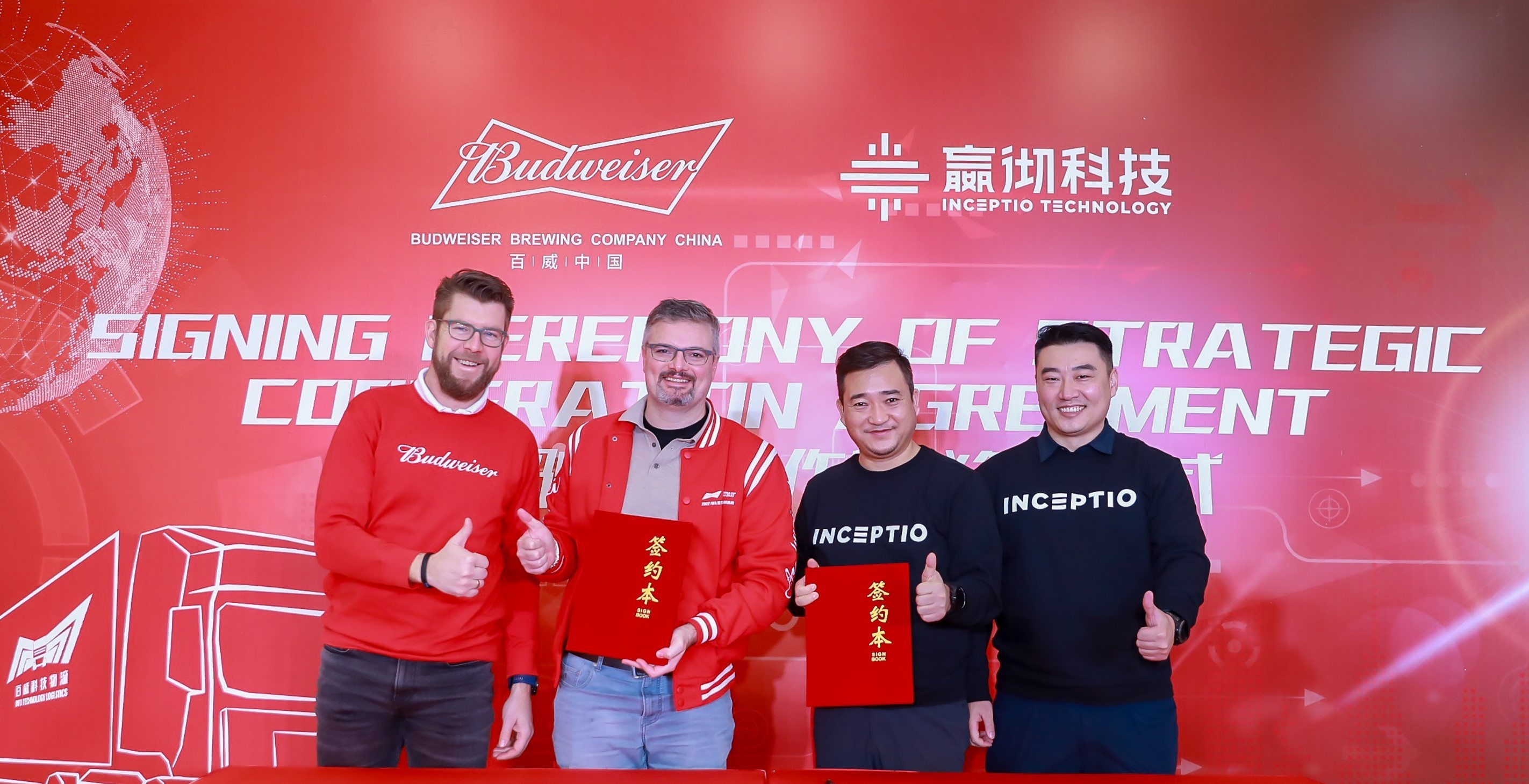 Representatives of Signing Ceremony (from left to right): 
Jan Clysner, VP of Sustainability & Procurement of Budweiser APAC 
Rodrigo Rodrigues, VP of Logistics of Budweiser APAC 
Eason A, EVP of Inceptio Technology 
Lipeng Wang, VP of Inceptio Technology
Under the agreement, both parties will make full use of their respective resources, leveraging Inceptio's leading advantages in autonomous driving technology and commercial operation, as well as Budweiser 's global experience in green intelligent logistics system construction and operation. It aims to jointly launch the regular operation of autonomous driving demonstration routes in line-haul logistics. By realizing safer, more intelligent, and more environmentally friendly green intelligent logistics, it will contribute to the implementation of the UN 2030 Agenda for Sustainable Development and the Global Carbon Neutralization Target by 2050.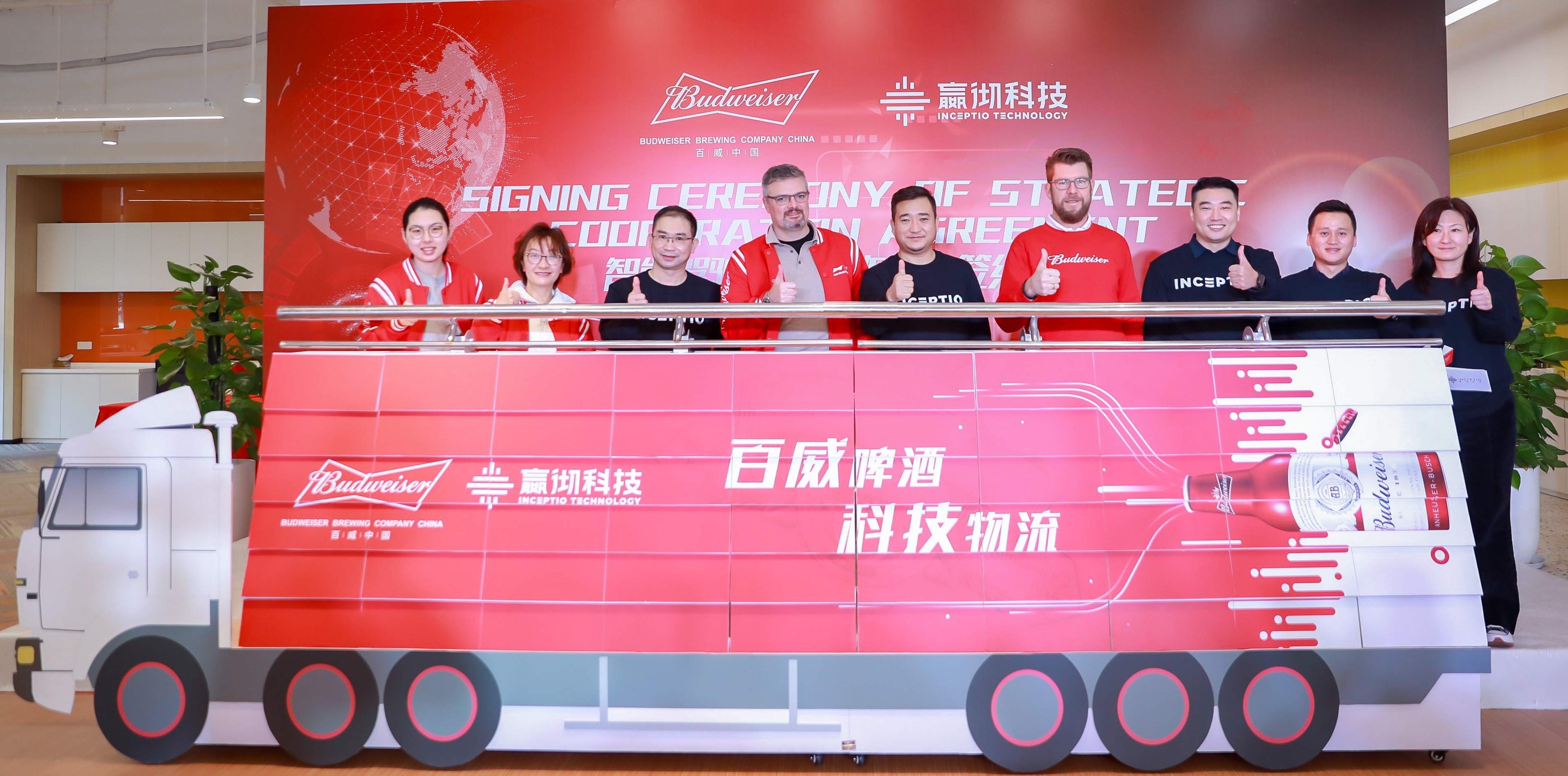 As a leading beer brewing enterprise in the world, Budweiser has always adhered to low-carbon sustainable development, and is committed to achieving its climate change commitments by reducing its own carbon emissions. Budweiser Brewing Company China actively responded to the sustainable development policy of China, fully promoting the construction and operation of the Green Intelligent Logistics System,integrating the global supply chain best practice of Budweiser, successfully creating the "Green Intelligent" benchmark factory, realizing the intelligence and three-dimensional warehouse automation of internal and external library, selection and stocking operations. The strategic partnership with Inceptio Technology on autonomous driving has brought autonomous trucks into daily transportation and played a demonstration and leading role in the industry for low-carbon intelligent development transformation.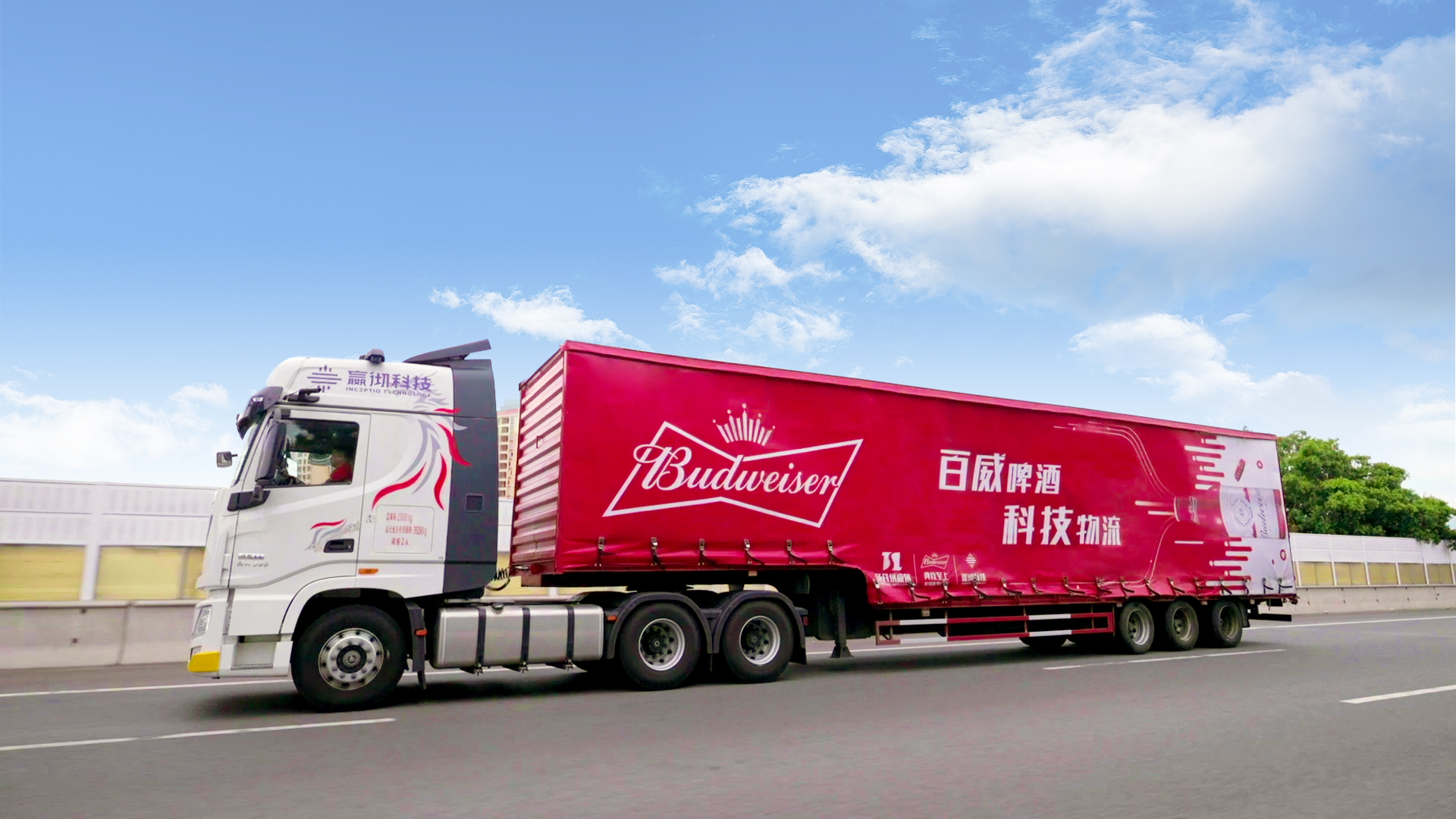 Mr. Jan Clysner, Vice President of Sustainability and Procurement of Budweiser APAC said: "Budweiser has always been committed to efficiency, safety and sustainable development improvement. Autonomous driving technology in the trucking field is something new to AB InBev. In cooperation with Inceptio, we hope to get more benefits from leading tech empowerment. At the same time, Budweiser has always believed that supporting and empowering innovation can help us better predict and embrace the future,because every technological innovation may be a breakthrough in industry transformation. We believe that cooperation with Inceptio can help Budweiser understand and explore the most cutting-edge industry technology, helping us better welcome potential industry transformation." Mr. Rodrigo Rodrigues, Vice President of Logistics of Budweiser APAC said: "Budweiser has accumulated rich experience in sustainable development and is also committed to transforming to low-carbon with industry partners. We not only want to ensure that the end consumers can enjoy our quality beer anytime, anywhere, but also to achieve this goal in a more low-carbon and environmentally friendly way. Through cooperation with Inceptio, we have explored a safer, low-carbon and sustainable freight mode in Budweiser's route operations such as Putian and Wenzhou." Mr. A Yushun, Executive Vice President of Inceptio Technology, said: "Road freight accounts for about 75% of national freight volume in China, while heavy truck carbon emissions account for more than 85% of the total number in road freight. By improving the operation efficiency of heavy trucks with autonomous driving technology, it can effectively realize a more standardized and economical driving mode, bringing economic value and social value of energy saving and emission reduction. As of now, the smart heavy truck commercial operation mileage equipped with Inceptio Xuanyuan system has exceeded 20 million kilometers, leading the global autonomous truck industry. We are very pleased to work together with Budweiser to introduce autonomous truck into the beer industry for the first time, providing Budweiser with regular autonomous driving freight services, and promoting the development of green logistics together." As the leader in line-haul logistics autonomous driving, Inceptio Technology has developed its proprietary L3 and L4 autonomous driving technologies, and has achieved the mass production of autonomous trucks with OEM partners at the end of 2021, providing customers with safer and more efficient autonomous driving technologies and a new generation of TaaS (Transportation-as-a-Service) freight network. With the rapid accumulation of operation mileage, autonomous driving technology is accelerating iteration and the energy-saving and emission reduction benefits are increasing continuously.