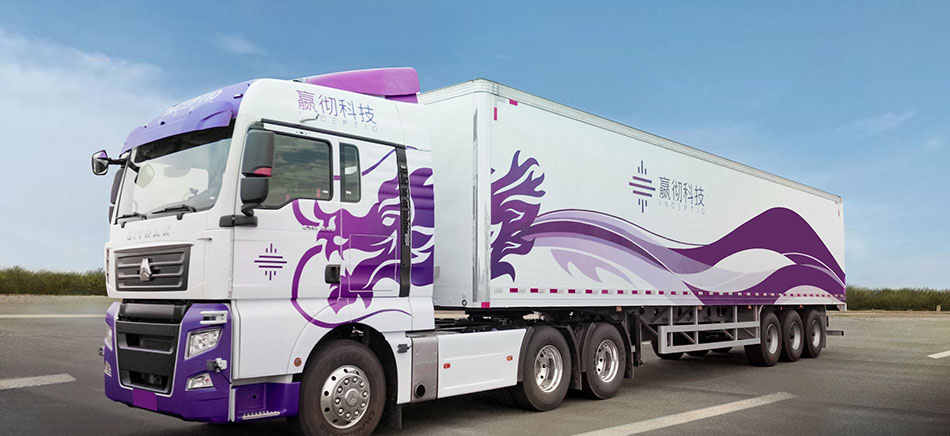 Inceptio One Debuts at CES Asia, Industry Giant Joins Consortium to Accelerate Mass Production
2019-06-12
Inceptio One Unveiled, Full-Stack Technology Was Rolled Out
Inceptio unveiled its L3 autonomous driving demo truck Inceptio One at CES Asia, and a test ride event was held after the conference. Test ride participants from logistics companies and the media gave highly positive feedback for their test ride experience.
Inceptio's autonomy software stack was independently developed by its own autonomous driving R&D team. The multi-modal perception suite was designed to handle highway driving under adverse weather conditions. During tests recently conducted on the coastal region in eastern China, the demo truck was able to successfully complete multiple tests run under foggy, rainy and many other adverse weather and road conditions. In addition, the engineers were able to achieve centimeter-level precise control for the truck control system. One of the key challenges in truck control system is the long steering delay and Inceptio's team has developed control algorithms that responds rapidly to reduce tracking error and at the same time maintain smooth control to deliver a comfortable ride experience. Inceptio's autonomous R&D team also developed an in-house middleware. When compared to alternatives such as ROS, its in-house middleware is able to achieve faster message relay, smaller system footprint, greater scalability and higher code efficiency.
Inceptio One is the result of close industrial cooperation. Inceptio collaborated with several leading OEMs and Tier 1 suppliers. The OEMs provided rapid response with respect to vehicle problems, and Inceptio has deep working relationship with OEMs and Tier 1s which enabled Inceptio to gain access to the underlying CAN protocols.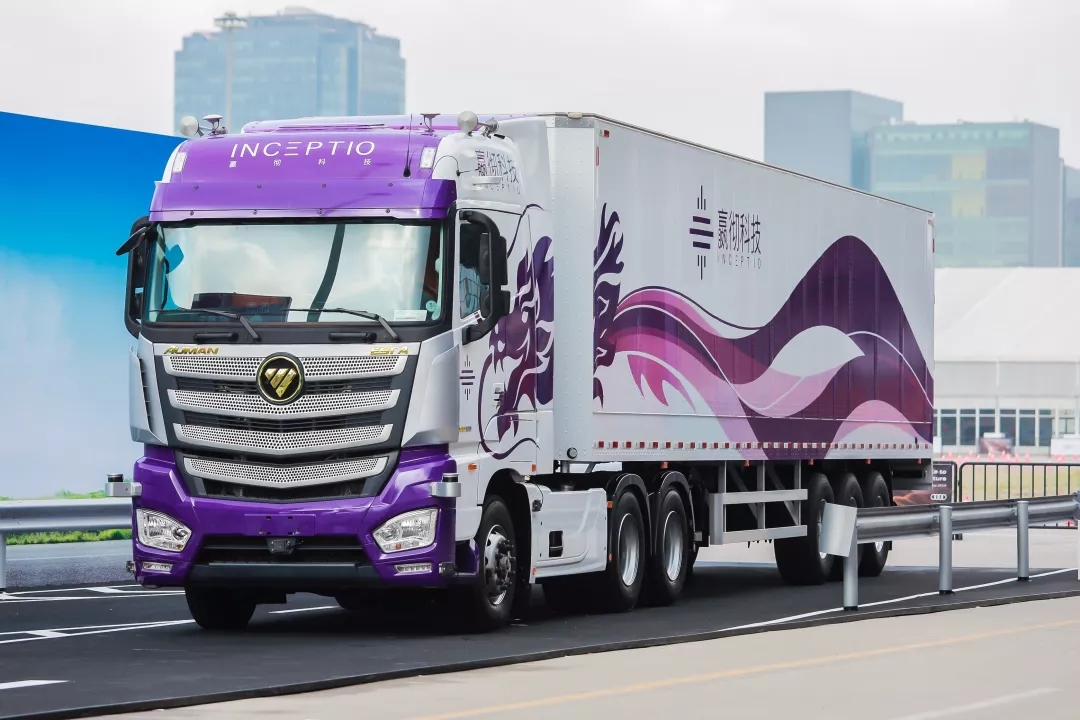 Inceptio One Unveiled at CES Asia 2019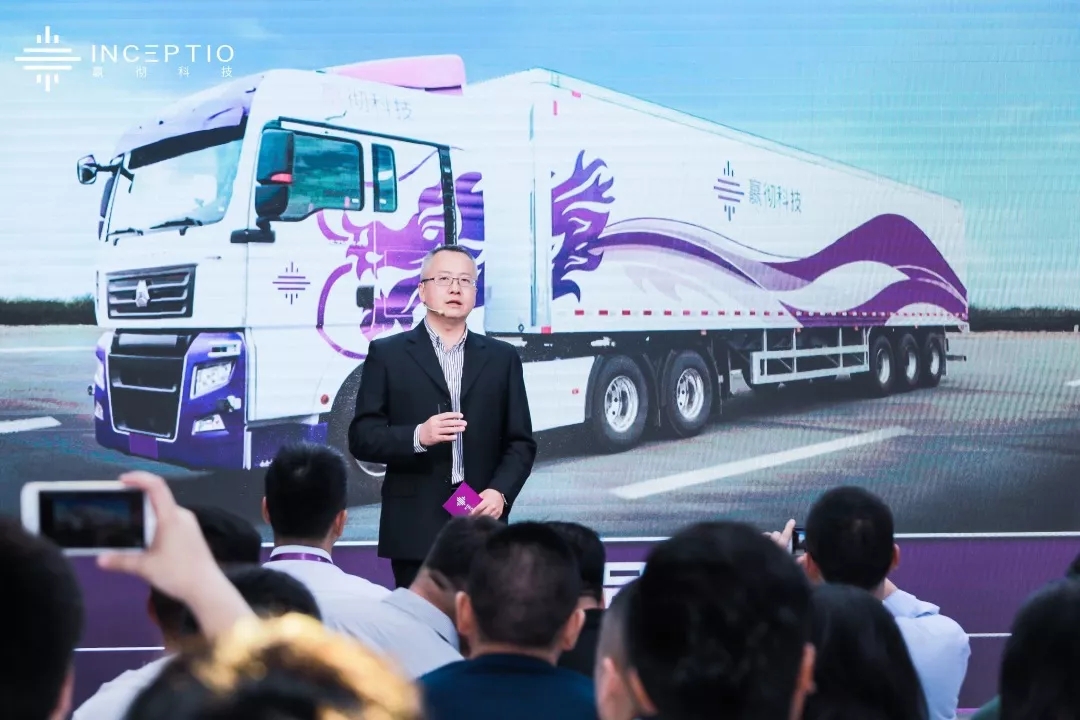 Inceptio Founder and CEO, Julian Ma Unveiled Inceptio One

Within three months, Inceptio's autonomous driving R&D team implemented the Autonomy Stack from scratch, and the team completed the hardware and software system integration and vehicle testing. Considering the time constraint, the software complexity of autonomous driving, and the successful completion of all test rides, this accomplishment is a testimony to the strength and experience of the autonomous driving R&D team.

Inceptio One - Autonomous Driving Video
Industry Giant Joins Consortium to Accelerate Mass Production
Tier 1 suppliers are the core force that drives the development of autonomous driving. In this launch event, the Joint Innovation Center, initiated by Inceptio and Shanghai International Automobile City, welcomed industrial giant ZF Drivetech's participation in the consortium. Mr. Zhangyu Dai, ZF Vice President and Head of China of Commercial Vehicle Technology Division, mentioned that Inceptio and ZF started to have contacts since the beginning of the year, and both companies have engaged in deep discussions on technology development and business model for autonomous driving. ZF has a diverse portfolio of products for autonomous trucks, e.g., ReAX drive-by-wire steering, TraXon autonomous gearbox line, autonomous driving system and hardware. ZF will collaborate with Inceptio on mass production strategies and plans between Inceptio and OEMs. Mr. Dai believes that a solid cooperation has been established between the two companies and looks forward to mass production of autonomous driving with the industrial partners.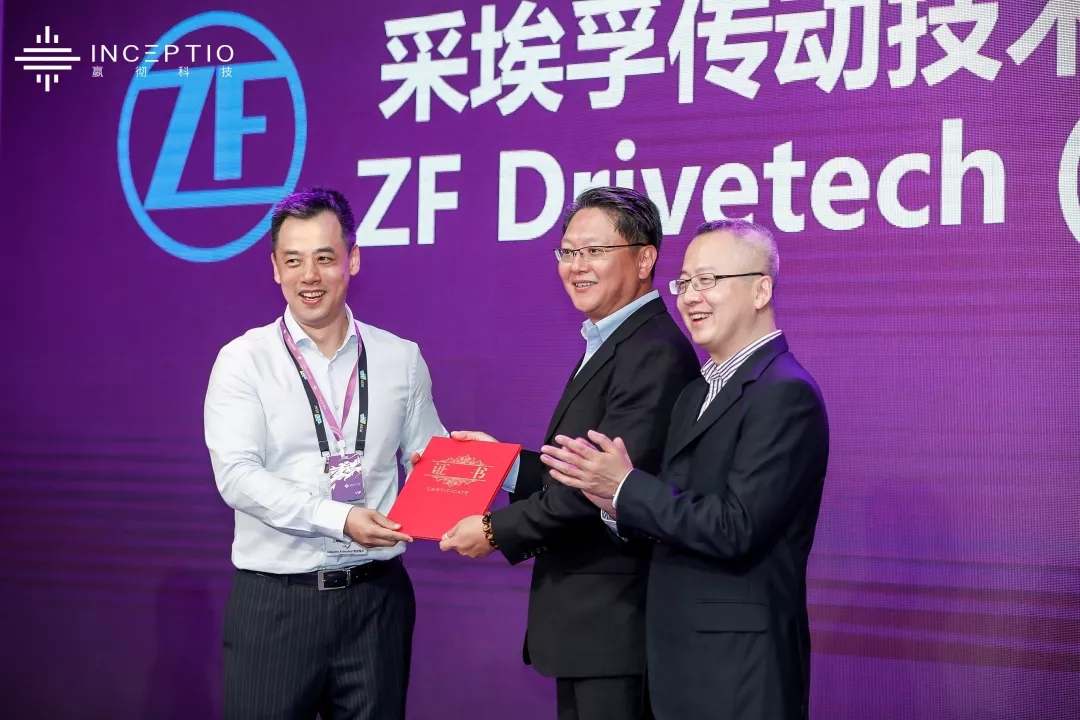 From left to right: Dr. Jian Xu of the Auto Innovation Park, Mr. Zhangyu Dai of ZF and Mr. Julian Ma of Inceptio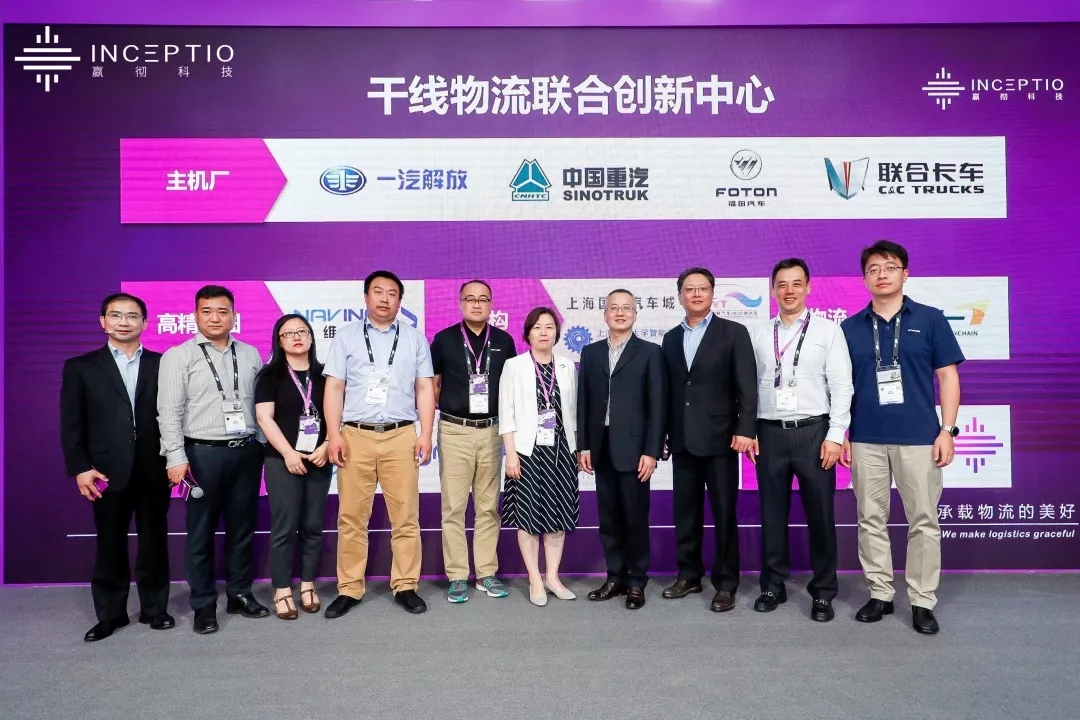 Members of The Line-haul Logistics Joint Innovation Center
Since its establishment, the Innovation Center has welcomed 16 members. The consortium consists of domestic and overseas first-class OEMs, Tier 1 suppliers, logistics companies, technical partners, map vendors, universities and scientific research institutions. The Innovation Center has become the most influential industrial cooperation platform for autonomous line-haul logistics in China.
New Members of the Silicon Valley R&D Team
Three new members from the Silicon Valley autonomous R&D team met the media for the first time. They shared their thoughts on the development of autonomous driving and future technical directions for Inceptio.
Dr. Taipeng Tian leads the computer vision and deep learning team. He has previously held research and engineering positions in Apple AI Research and GE Global Research Center. He has a wealth of experience in visual perception, tracking technology, imaging, sensor fusion, and machine learning. Dr. Taipeng Tian obtained his doctoral degree from Boston University and masters and bachelors degree from National University of Singapore.
Dr. Ming Xin leads the control team. He used to work in a flying car company, Terrafugia, and Wellwit Robotics. He works as a reviewer of IEEE journals and conference papers in robotics community. He participated in 2007 DARPA Urban Challenge and entered the Semi-finals. Dr. Ming Xin obtained his doctoral degree from University of Utah in robotic control and motion planning, and obtained his master's degree from Ohio University in robotics and controls track.
Mr Zhizhuo Jin leads the onboard system integration team. Before joining Inceptio, Zhizhuo worked as a tech lead at UberATG onboard integration team and led the system integration effort of UberATG's latest production-ready,   L4-capable Robotaxi vehicle. He graduated from the University of Michigan at Ann Arbor with a computer science & engineering master degree.
In addition, Dr. Louis Liu, perception tech lead, and Mr. Zichao Qi, planning tech lead, were previously introduced to the media. The three new members brings with them a wealth of experience to Inceptio's autonomous driving R&D.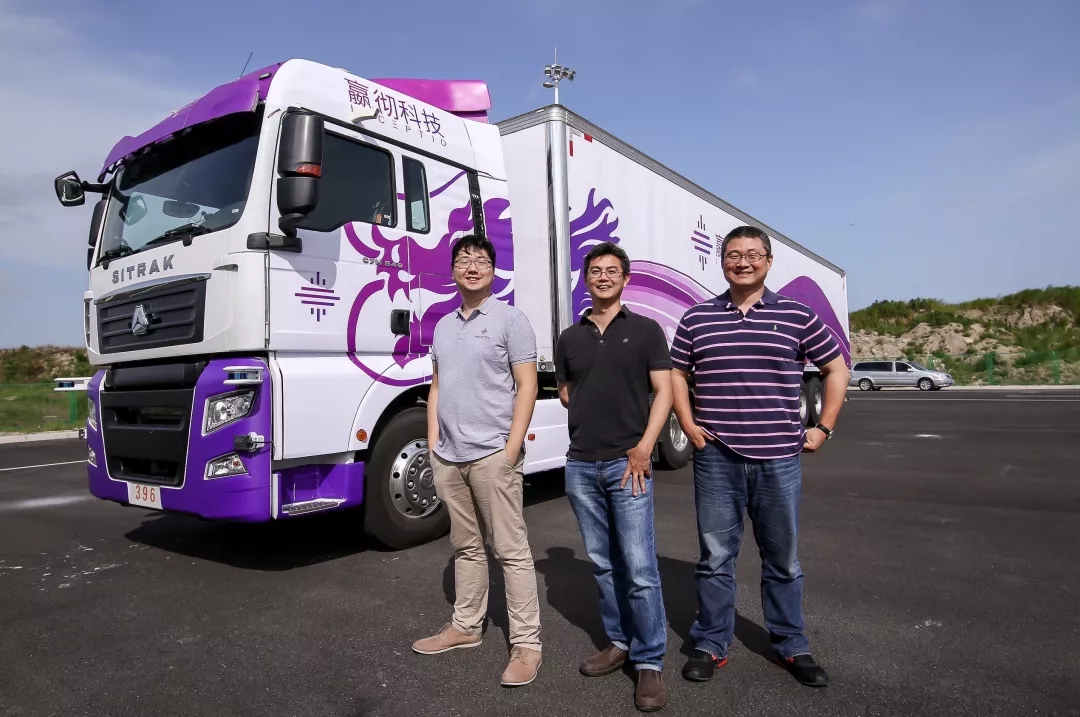 Members of Autonomous Driving R&D team in Silicon Valley, from left to right: Zhizhuo Jin, Onboard System Integration Tech Lead; Dr. Taipeng Tian, Computer Vision and Deep Learning Tech Lead; Dr. Ming Xin, Controls Tech Lead
A post-credits scene: CEO & CFO Confident in Inceptio One's Capabilities.
The test ride came to a climax when a small car suddenly cuts into the path of the demo truck. The truck quickly recognized and predicted a collision in the next 2-3 seconds, and consequently, the truck triggered an Automatic Emergency Braking (AEB). Julian Ma, CEO of Inceptio and Jielong Zhang, CFO of Inceptio rode in the small car to demonstrate their confidence in the capability of the autonomous truck.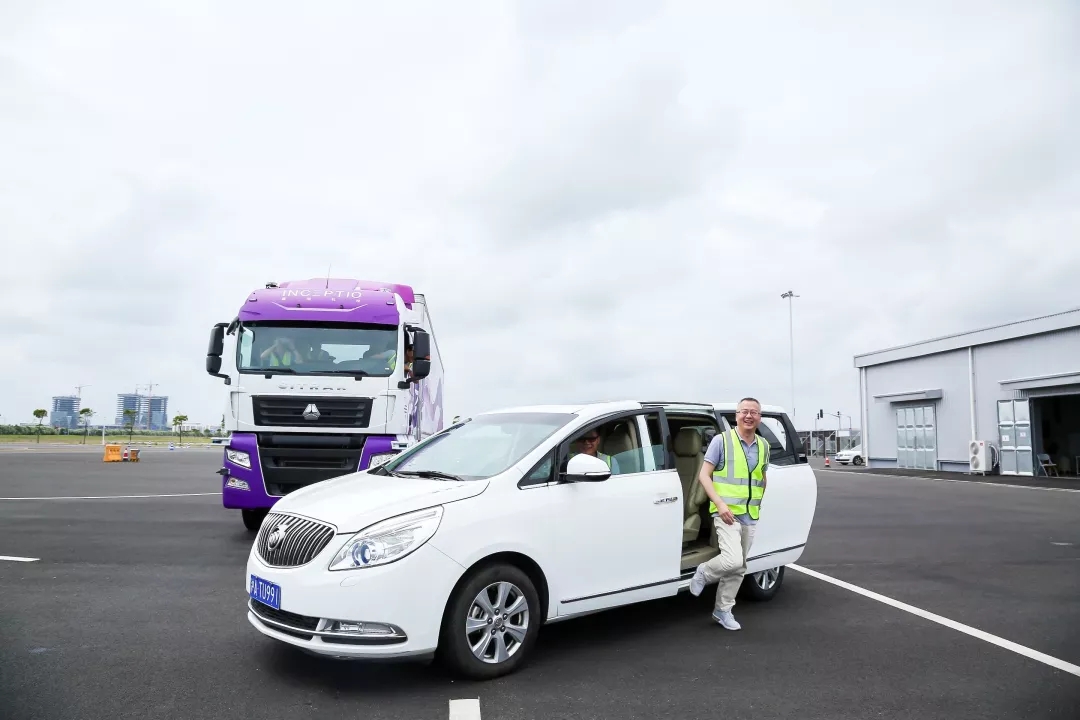 Julian Ma, CEO of Inceptio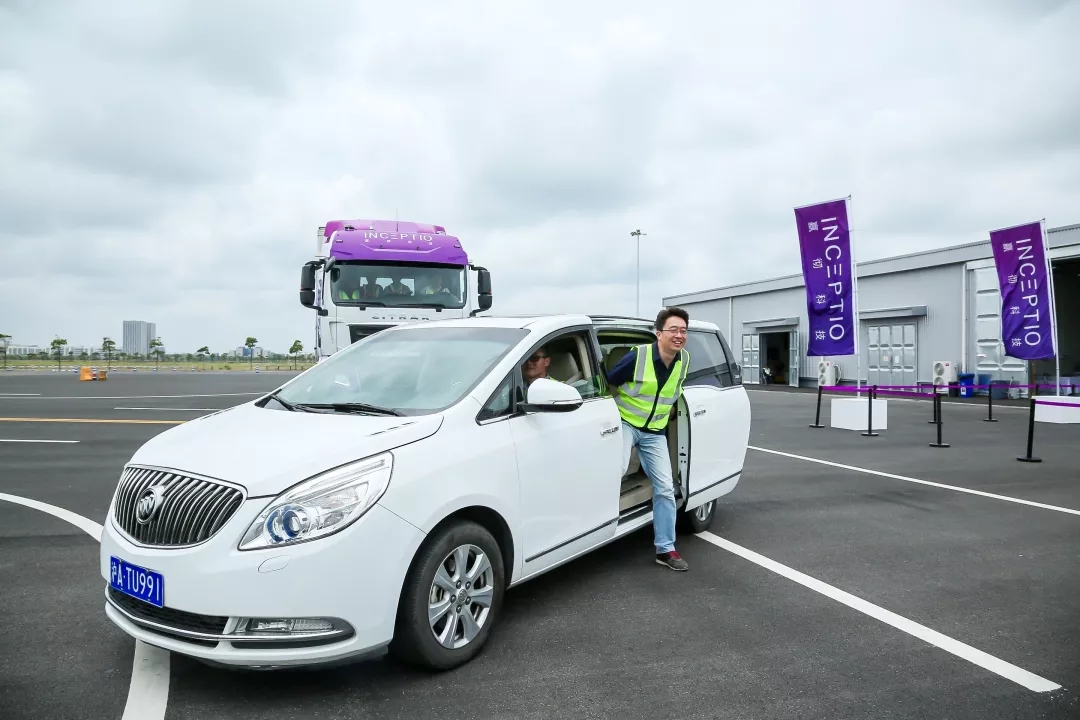 Jielong Zhang, CFO of Inceptio
Inceptio Founder and CEO, Julian Ma received an interview from CNBC Asia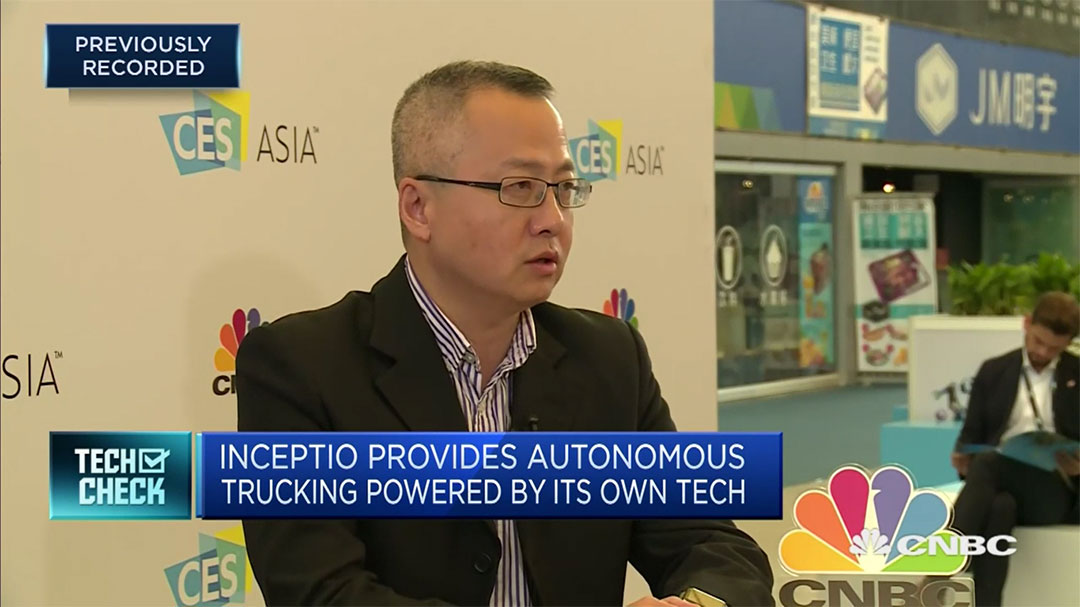 Interview link:
https://www.cnbc.com/video/2019/06/11/discussing-the-development-of-autonomous-trucks.html