At the World Artificial Intelligence Conference 2020 in the theme of "Intelligent Connectivity, Indivisible Community", Inceptio Technology announced three of its latest solutions for autonomous driving to the annual tech fest: the world's record-setting ultra-long range 3D precise sensing technologies, the self-developed Autonomous Driving Unit (ADU) Inceptio M51 and the demo truck for L3 mass production co-developed with SINOTRUK. The unveiling of Inceptio's technology breakthroughs marks significant stride towards the mass production of autonomous vehicles as well as a testimony to the Company's R&D strength in developing the key autonomous driving technologies.
World-leading Ultra Long-range 3D Precise Sensing Technology
The long stopping distance of autonomous heavy-duty trucks caused by their weight means that, to ensure road safety, the vehicles require the sensing system that not only can accurately detect objects from a far distance but also optimize the driving routes to avoid frequent braking-and-accelerating to reduce fuel consumption. To meet the specific requirement of heavy duty trucks, Inceptio has developed the ultra-long range precise 3D sensing technology with the error rate of 3D perception in 1,000 meters less than 5%, a new industry record.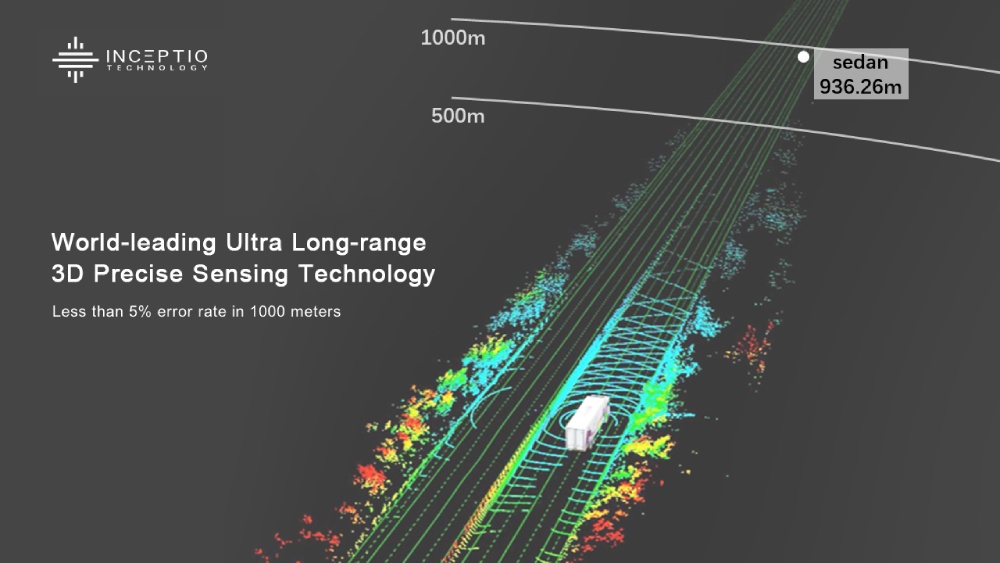 Inceptio has created a 3D sensing algorithm by combining deep learning and classical geometric solutions, which can precisely calculate the distance of vehicles in the far distance through "Background 3D Sensing" technology and identify the vehicle components through "Foreground Vehicle Parsing" Analysis. This breakthrough technology enables long-distance route planning and adaptive control, boosting safety while reducing fuel consumption.
Self-developed High-performance ADU Inceptio M51
Another highlight of Inceptio's exhibition at WAIC is the debut of Inceptio M51, a high-performance and cost-efficient ADU with industry-leading auto-grade safety. Inceptio M51 is also a scalable platform and high compatibility with a wide range of sensors for autonomous driving cars.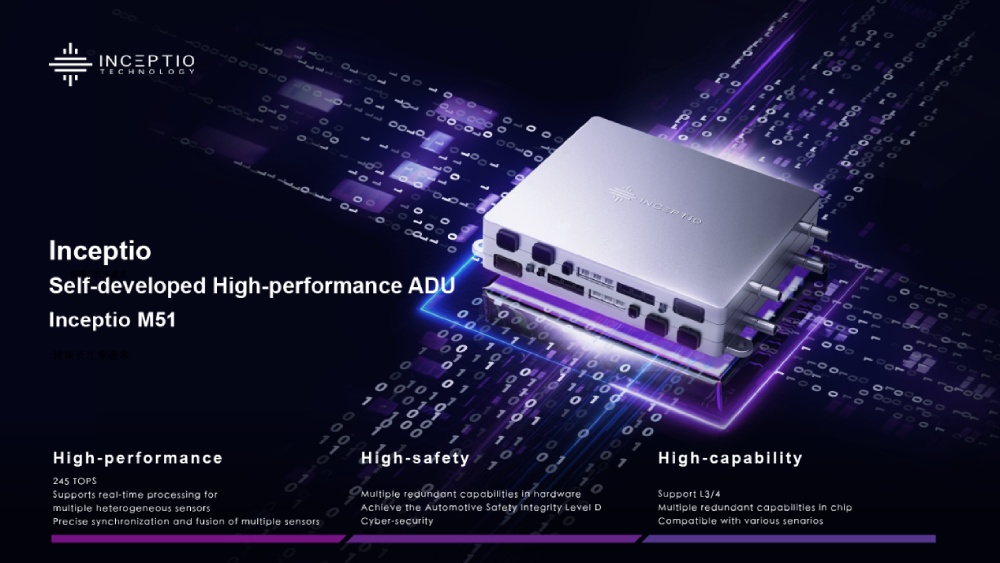 Inceptio M51 delivers up to 245 effective Tera Operations Per Second (TOPS) and supports real-time processing for multiple heterogeneous sensors. Through the built-in high precison clock and unique trigger mechanism, it can achieve precise synchronization and fusion of multiple sensors, bringing the best perception results. It can simultaneously support seven millimeter-wave radars, five lidars, and ten 4K cameras.
Designed to achieve the Automotive Safety Integrity Level D (ASIL-D), Inceptio M51 features a unique safety architecture with multiple redundant capabilities in hardware. In terms of cyber-security, Inceptio M51 offers all-around data protection through the hardware security protection of key components, encryption for communication links, and information and control authentication management.
Integrated with Inceptio's autonomous driving software, Inceptio M51 will be pre-installed into L3 autonomous driving truck scheduled to launch at the end of 2021. More important, Inceptio M51 will seamlessly support L4 technology and be compatible with a variety of trucks, passenger vehicles and self-driving scenarios.
In-depth Industrial Cooperation to Accelerate Autonomous Truck Mass Production
Together with SINOTRUK, Inceptio also unveiled its demo autonomous truck for L3 mass production.
"SINOTRUK and Inceptio have continuously consolidated collaboration with goals towards the mass production of autonomous trucks. With the SINOTRUK's profound experience and expertise in the automotive industry and Inceptio's strong technology innovation in autonomous driving, our partnership is of great significance to the industrial upgrading and transformation. SINOTRUK will continue leveraging its advantages to deliver high-quality results in vehicle engineering, supply chains and large-scale production," said Guo Lei, Deputy General Manager and Chief Engineer of SINOTRUK.
"Autonomous driving plays an indispensable role in bringing commercial vehicles to the next level. We will work closely together to empower the logistics with leading technologies, jointly ushering in a new future for the industry", Guo added.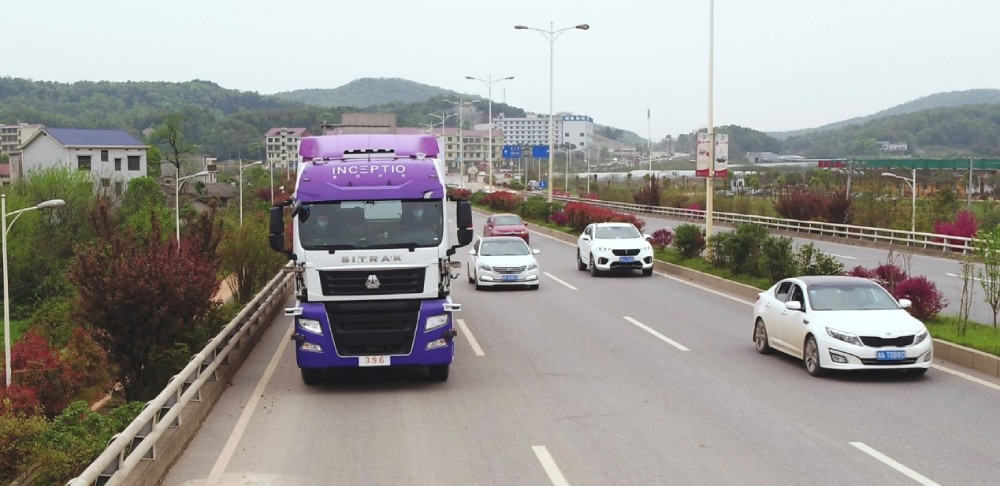 "Inceptio aims to build an autonomous freight service network. On one hand, we have invested heavily in the R&D of the full stack autonomous driving software and hardware, on the other hand, we firmly cooperate with OEMs and Tier-1 suppliers towards mass production," said Julian Ma, Founder and CEO of Inceptio, "The L3 demo autonomous truck jointly showcased with SINOTRUK is an important pre-production achievement for our shared mission towards mass produciton. With our in-depth partnership, we are confident to be the industry first of Autonomous Truck mass production.