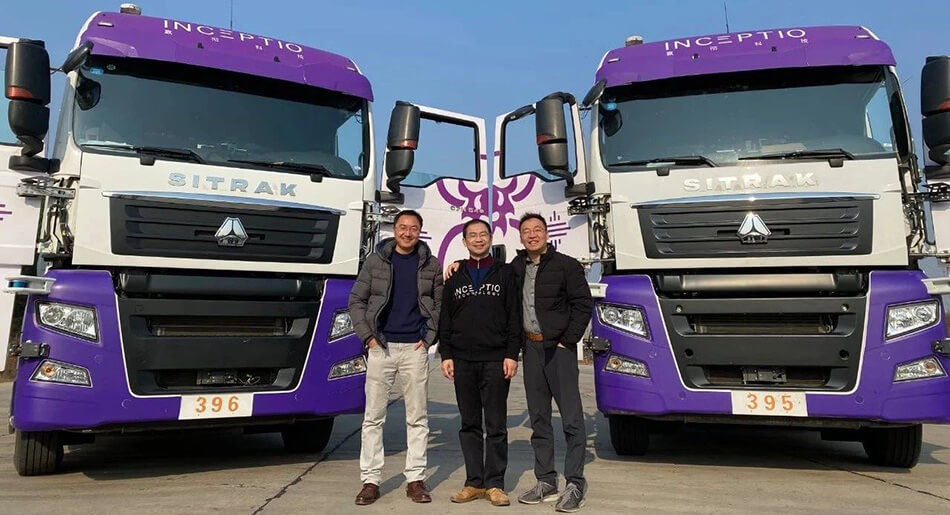 Dr. Ruigang Yang and Dr. Chen Tian Joined Inceptio Technology
2020-02-10
From AI Scientist to Mass Production Developer
Dr. Ruigang Yang is a renowned computer vision scientist. He has published more than 100 academic articles, which has received over 10 thousand citations. He has served as Area Chairs for premium vision conferences (such as ICCV/CVPR), and will serve as a Program Chair for CVPR 2021. He has made a number of world-class scientific research achievements in the field of 3D reconstruction and 3D data analysis, including:
the world's first high-speed stereo matching algorithm based on GPU
the world's first real-time dense 3D street scene reconstruction system
the stereo matching algorithm combining depth learning, ranking 1st in Kitti
During his tenure at Baidu, Dr. Yang has led the development of ApolloScape, an autonomous driving open-source data set with the largest data annotations in the world and presented the augmented autonomous driving simulation using data-driven algorithms (AADS) which was included in the journal "Science Robotics" and listed among Baidu's Top 10 AI Innovations in 2019. He has also headed the research team developing intelligent engineering machinery incubation projects and prototypes in semi-closed scenarios based on the full-stack system with emphasis on perception, decision making, and control.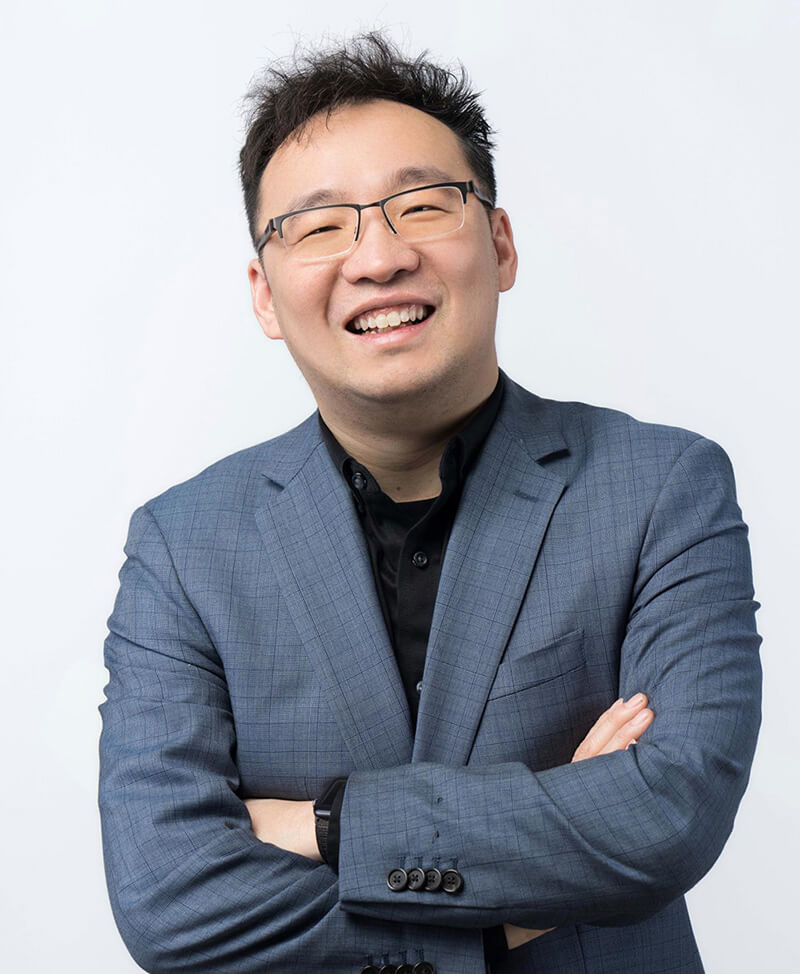 When being asked "Why Inceptio", Dr. Yang answered with two words - Push and Pull. "Push means my personal dream of transforming knowledge into industrial productivity. My dream path begins with pure academic research, followed by concept/prototype R&D at Baidu, and now mass production development at Inceptio. It is the evolution from 'theory', to 'research', and to 'production'. Pull is, of course, the appeal of Inceptio. There are quite some companies engaged in autonomous driving R&D for freight transport, but few possess a volume of massive operational data. A successful AI player must have its own data. An overwhelming advantage of Inceptio is its asset of live and hot data gained in truck operation platform established early on. That has created a closed-loop of data to support rapid technological upgrade and iteration. Starting from L3, Inceptio has clear business value and is less exposed to external influence. Despite a startup, Inceptio is my pick for its relentless pursuit of technology and rational judgment of business value."
The Former Huawei Software Expert Focuses on Autonomous Driving Trucks
Dr Tian is a world-class expert in software systems and architecture. He has in-depth expertise in parallel and distributed systems, complier, computer architecture, OS, cloud services, as well as AI Framework. Dr. Tian has published nearly 30 research papers at the top computer system conferences such as PLDI, ASPLOS and EuroSys, and obtained 15 patents related to software architecture.
When serving as the software architect and technical VP at Futurewei Technologies in the US., Dr. Tian led multiple research projects, and successfully transformed frontline technology into commercialized products. With extensive experience in managing large R&D teams, Dr. Tian has led teams to deliver a number of projects on embedded products, consumer devices, cloud services, and AI framework.
Inceptio, as Dr. Tian believes, is highly promising. "The emerging AI will extend its presence from the Internet to other industries to increase their efficiency. As for trucks and logistics, autonomous driving for freight transport is a key AI application, which will generate a breakthrough in logistics efficiency."
The Model of "Technology + Operation" Safeguards Smooth Mass Production
As an industry leader of autonomous driving for freight transport, Inceptio keeps its mass production plan on track, and reaches milestones timely under smooth cooperation with OEMs and Tier1 suppliers. The join of Dr. Yang and Dr. Tian will help Inceptio tremendously to step up its game for autonomous driving technology development.
At the same time, Inceptio's intelligent truck operation platform has enrolled nearly 100 customers across China. Moving forward in both technological and operational frontiers is what makes Inceptio stand out in the field of autonomous driving trucks.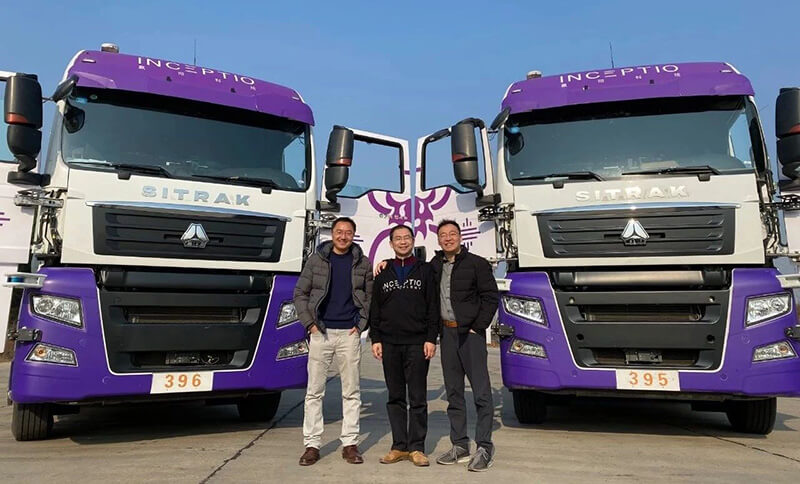 (From left to right: Dr. Tian Chen, Gary Huang, and Dr. Yang Ruigang)
Among the coronavirus crisis across the world, Inceptio will stay focused on its mission and remain poised for the destined future.