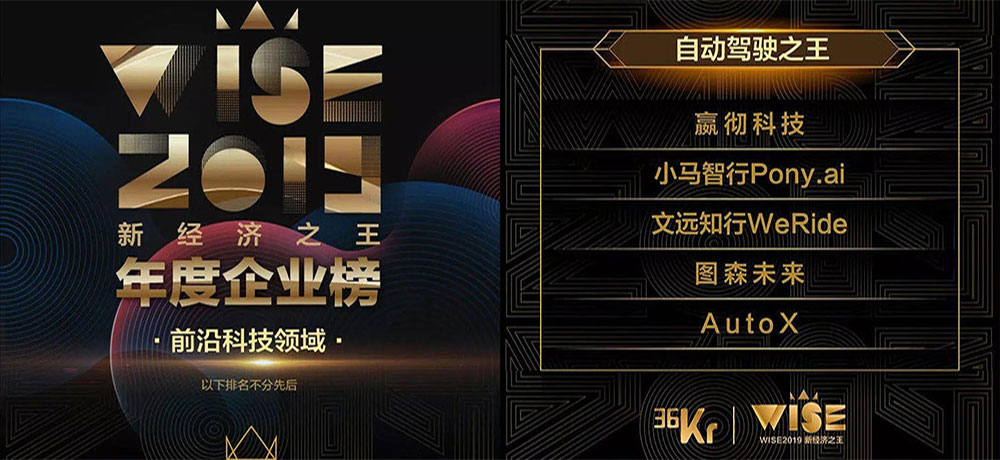 Inceptio Ranks in 36Kr's "Best of Autonomous Driving 2019"
2019-11-21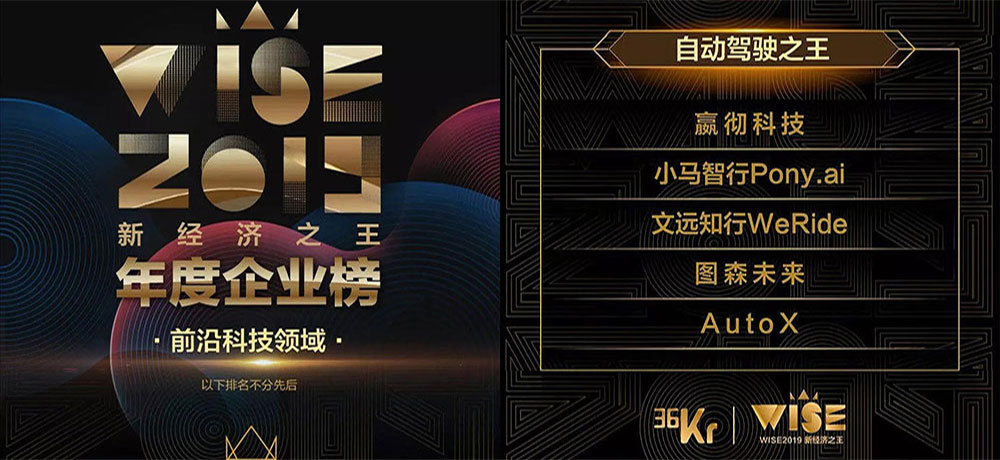 36Kr conducted its annual evaluation of companies for the WISE 2019 "Best of the New Economy" rankings. The shortlist includes 10 major categories and almost 50 sub-categories.
"With self-nominations submitted by hundreds of companies, we conducted the evaluation based on an analysis of the operating income, and valuation / market value, interviews with 36Kr analysts in each category, market research, as well as recommendations from over 30 professional institutional investors. As a result, we have shortlisted 300 companies that truly represent the Best of the New Economy, in addition to up-and-coming companies that display a high growth potential," stated 36Kr.
Inceptio Technology ranks in the autonomous driving category.
Rational and value investing have become keywords in fields of cutting-edge technologies.
36Kr believes that Inceptio Technology has a strong group of shareholders and clear commercialization plan. Additionally, the company's end-to-end closed-loop model of "Autonomous Driving Technology + Commercial Operation" will help customers lower their total cost of ownership (TCO) and go asset-light.
Based on its operation capability and mass production plans, Inceptio has established partnerships with leading truck OEMs, Tier 1 suppliers and other technology companies to jointly build an industrial ecology with the goal towards mass production of L3 autonomous driving trucks by the end of 2021.